Alumni Speak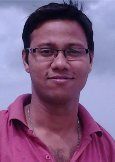 Mr. Swpnil Desai
Assistant Manager,Dr. Reddy's Ltd. Hyderabad
Technology Transfer Group
M. Pharm. (P'ceutics) Batch 2008-10
I am happy to be privileged to interact with all aspirants and juniors through alumni section. Being associated with SPTM, NMIMS Deemed to be University is a matter of pride for me. The two years of learning at SPTM is equivalent to ten years of pragmatic life. I experienced the transformation from a boy to a man, from being mundane to skilled and from raw to processed one.
The life inside the campus is something you would love to be a part of it. Campus situated near the bank of River Taapi. The awesome view soothes and boosts the never ending joy. Hostel is very much nearby to SPTM and thus saves lot of time for studies.
The faculties, administration and authorities always think from the student point of view and thus the student gets benefitted a lot. Excellent infrastructure and supportive staff are its assets. The Pharmacy student gets a hands on experience on the equipment currently used in industry thus when you enter as greenhorn in the industry there is no astonishing marks on your face. Library is a good blend of required books, CDs and magazines. It's more than required. Guest lecturers offer us the window to see outside and during selection it makes you more competent and confident. At the end of curriculum you evolve as a professional who is technically sound and uphold the values of integrity, efficiency and hard work.
This institute really teaches us how to live life and more important provide way to face the world. It was a pleasing experience to be part of such a reputed institute where I was able to nurture my dreams and turn them in to reality.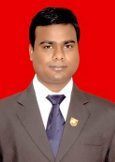 Mr. Awinash Yadav
Drug Insector,Delhi
Divison: International cell
M. Pharm. (P'ceutics) Batch 2010-12
"The memories I value most, I don't ever see them fading."

From busy academic schedule, seminars, guest lectures and research related activities, it has been one long roller-coaster ride.
Learning through these experiences………….!
Feeling of living an entire lifetime in a short span of two years
Needless to say, considering one in class laboratory facilities, 24×7 internet connectivity and the entire college experience is worth every penny. About the hostel life, after the entire day, the life in hostel with friends is just the icing on the cake. So in a nutshell, I have been graced to be a part of the best institution. Being a part of NMIMS has helped to bring upon who I am and helped to challenging my own limits.
The attitude to be a part of competition that drives me in this post of Drug Inspector is inculcated in SPTM, Shirpur. Today whatever I am is due to blessings and support from my respected teachers and love of my colleagues.
Worth to study in NMIMS, from academics to amenities it is really a 'BRANDED INSTITUTE'. Proud to be a NMIMS student…..!
The learning experiences that I got over here is really worth to treasure lifetime. Thanks to everyone who're associated with this and due to these precious moments my college life become memorable.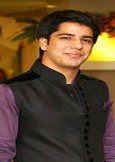 Mr. Anuj Ahuja
Director, Arogya Formulations Pvt. Ltd.
MBA (Pharm. Tech) Batch 2008-13
Initially I was a bit reluctant choosing B. Pharm. + MBA (MBA Pharma Tech) in SPTM, NMIMS as my career option but then with course of time, I realized how perfectly the course is designed and the support of dedicated faculty have groomed each one of us to gain a significant position in Pharmaceutical Industry. SPTM, College-Industry interface (Industrial Visit tours) has helped me to understand Industry well, along with the platform to interact with Pharmaceutical renowned personalities. Also, extended 5 month internship program gave me a chance to evaluate myself before entering into the corporate world. Course curriculum, subject offered along with practical knowledge makes this course simply great.
Also, choosing the Shirpur campus and hostel life has added a taste of fun, joy, sentiments and the real flavor of hostel life. The best part here was the fully facilitated campus, Well-equipped labs, Techno-upgraded hostel, infrastructure and other amenities, which are simply incomparable. Above that, Faculty in Shirpur campus is well supportive who not only give technical knowledge but also, provide practical expertise as well.
Now, looking back, I feel highly privileged to be a part of this Institute and thankful to the faculty for shaping up our future by providing lot more than we expected. I can easily recommend this name to any of my relatives or friends without a second thought.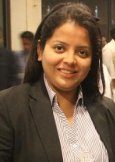 Ms. Sonali Panchal
Management Trainee, Eye Care Division, Alembic, Mumbai
MBA (Pharm. Tech) Batch 2007-12
"It is good to have an end to journey ; but it is the journey that matters, in the end."

Today while writing this write up all the memories are just moving across me as a flash back.
Same is the journey that I had with SPTM shirpur campus; this is the journey which I would always cherish for my entire life.
I still remember orientation program at Gold Refinary. Where there were 60 of us full of dreams of tomorrow, lots of expectations and enthusiasm.
But I must say all my expectations and dreams were fulfilled at SPTM Shirpur, it is a home away from home.
I always miss the guidance of my mentors, faculties and all SPTMians, they always guided me throughout my journey at SPTM.
They made me what I am today I owe a lot to this campus. The curriculum that we had studied has empowered us in this pharmaceutical industry.
Today I am working with Alembic in eye care division as Management Trainee in marketing and it makes me proud that I am from this institute.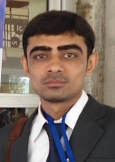 Mr. Pradeep Suva
M. Pharm (Quality Assurance), Batch (2011 – 2013)
As a Student it's a privilege for me and also it's really an honour for me to be a part SPTM Family. Journey at SPTM for 2 Years was enriched with full of opportunities like stars shinning in the sky. It has provided me an indeed platform for developing my personality and also enriched me as an individual with lots of confidence and happiness. I really achieved many things and also learnt how to achieve my final goal of being a good human being. Friends, without a doubt, whenever you speak about SPTM, NMIMS Deemed to be University the one thing that comes into the mind is its Infrastructure. Infrastructure is splendid, vast and fully facilitated with all essential amenities (both optional and mandatory). Teaching facilities are very good and always to the mark and SPTM provides a student friendly atmosphere to the fresher's. It's incredible and provides you all the facilities, you can say a university-town. Even the convocation ceremony is so grand that you will feel that you are in a 'King's era'.
I feel happy to be a part of SPTM, NMIMS 'A land of education'. Go for it…. Life goes on at SPTM and you should enjoy every bit of it. . I wish I could write more but nevertheless I wish SPTM best of luck and I am thankful to SPTM, NMIMS Shirpur.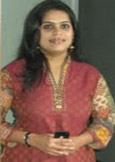 Ms. Ankita Desai
Research Associate, Intellectual Property Management Group,
Lupin Research Park, Pune
I was pretty apprehensive about NMIMS before joining (the strong desire to study in a "BRANDED COLLEGE"). Very rarely does one get the feeling of living an entire lifetime in a short span of two years. The two years were probably the most memorable part of my life. 
NMIMS, Shirpur has given me memories to treasure for the rest of my life and has empowered me with the skills to make my future interesting and productive. From seminars, power-point presentations and guest lectures, it has been one long roller-coaster ride that I never wanted to finish. NMIMS has transformed me from an aspiring fresher, fresh off the blocks from School of Pharmacy, Devi Ahilya Vishwavidyalaya, Indore to someone who, I believe, is now more sensitive to affairs of society, life and business.
The structure of the course provided a perfect blend of all aspects of pharmacy education. While the first year makes one realize one's stamina and ability to persevere, the second year gives one chance to explore the subjects of interest in depth. And in later life, the confidence that one achieves through this education sees one through the toughest times.
The intensive course structure at NM coupled with numerous on-campus activities has enabled me to work harder than I ever thought I could and actually enjoy myself at the same time.
In my opinion, excelling at NM requires working hard from Day 1. 
One aspect that helped me quite a bit during this time was the easy access to teachers, as they were very helpful in getting an idea of the difficulty levels and effort-reward ratios for different subjects, which I used to optimize my time.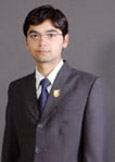 Mr. Abhijeet Ashok Aher 
Lecturer at MES college of Pharmacy, Sonai, Newasa, Ahmednagar.
To be true, I had no idea about how life after NMIMS was going to be, though at NMIMS life was wonderful and full of excitement. We used to work hard, on projects and cases, at times wondering how it was going to benefit us in the future.
Then, we went for our Industrial projects and realized that we actually were better than all others around because of our extensive focus on projects and case based discussions with less focus given on lecture oriented teaching. After NMIMS, I got job in one of college in Maharashtra as a lecturer. Interactions there made me realize that the extensive focus on economics had made me intellectually superior to all others around. I couldn't stick there for long and came back to where I belonged: NMIMS. I did my research, shared my experiences with the students while taking a few classes and now I am back in the teaching.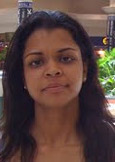 Ms. Kanika Goyal
Programmer Analyst for a US-based Pharma-consultant.
M. Pharm (Pharm Chem) 2007 – 09 batch
It was a dream come true when I learnt that I got admission to NMIMS, the best institute of the nation in the field of pharmacy and technology management. The committee of staff and the enthusiastic team of professors really nurtured my aspirations and potential so well that my graduate career at NMIMS culminated with a gold medal. Frankly, it is not me, but the hard-work of my gurus at NMIMS that earned the gold medal. I had the will, and NMIMS paved the way. Words fall short for me to express my gratitude to NMIMS for its generous support and encouragement in shaping my career.
Mr. Nitesh Sharma
Exceutive-Corporate Quality Assurance Microlabs Ltd.,Bangalore
Missing my 'ASHRAM'!! SPTM NMIMS QA dept. It was like a gurukul for me. 

I'm proud to post graduate from SPTM, one of the most prestigious institutes in the country. SPTM NMIMS has been a place where I found a unique blend of excellence and commitment. Great faculty, wonderful ambience to learn, and excellent facilities is how I describe QA department here. The past two years of my life were not just full of hard work, but they were undoubtedly full of such lessons and experiences which made me a better person day by day.
Those wonderful days at that vastly spread campus has helped broaden our minds. Life was never bounded within the four walls of our classroom and books. From global industry visits or top class guest lectures to, playing sports in the campus or organizing events, to the preparations for the fest. To me it was a scope for personal development before being a part of the professional world. I left my college with diverse personality enhancements and such intangible assets which are now a part of my attitude. I thank my institute for recognizing and appreciating my hard work and performance.Now there is need to establish the exsistence of M.Pharm in professional world, to which QA dept. of SPTM NMIMS is paving a way by giving good Quality Pharmacist….