Alumni Speak

Ms. Purva Samant
M. Pharm. (Pharmaceutics) Batch: 2016-18 
Currently placed in Kotak Life Insurance, Mumbai as Medical Underwriter.
An investment in education is a life changing decision that affects our entire career and the following years of our lives. And I can proudly proclaim that choosing NMIMS School of Pharmacy & Technology Management was one of my finest decisions. A sprawling campus and infrastructure having well equipped labs augmented by highly educated professors is responsible for the many success stories of students from the Shirpur campus. I would want to grab this golden opportunity and express my gratitude to all my dear professors and supporting staff who were my pillars of strength in this journey of completion of my masters. I feel highly privileged to have studied and carried out my research at NMIMS Shirpur Campus, which gave a cutting edge to my work. Also special mention of all my fellow classmates who helped me create some of my most treasured memories in these two years. Now that I am out of college, I miss my NMIMS family!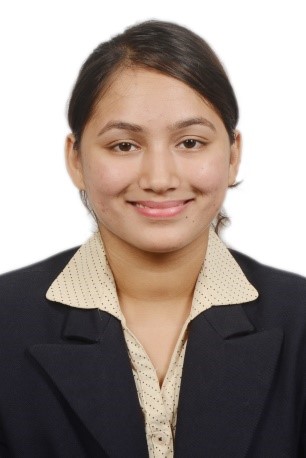 Ms. Ashi Gupta
B. Pharm., Batch: 2014-18
MS (Pharmaceutical Sciences) - Northestern University, Boston, USA
Specialization: Drug delivery systems

As an alumnus of SPTM Shirpur, I would say those were the best years of my academic life. The college provides a wholesome atmosphere for the growth of the student. The different teaching methodology adopted by the professors and well-equipped labs allowed me to develop the love for the subject. The professors are patient, caring and very understanding. Every student has a mentor, with whom the student can discuss any issues or give feedback which is always taken into consideration. The MPTP campus is very beautiful. It has an academic wing, amphitheatre, student lounge, girl's hostel, boy's hostel, and football ground and tennis and basketball court. The campus authorities promote extracurricular and cultural activities. The two major events- Flavium (Sports) and Protsahan (Cultural) help the students to inculcate different qualities like event management, team spirit, leadership and communication skills. Various events like kite flying, Navratri, Ganpati celebrations and Lohri are celebrated in the campus. I have learned so much from my experiences in these three years. I am grateful to the faculty and other campus staff for providing me with this opportunity.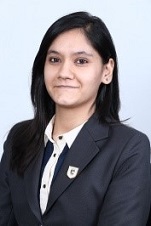 Ms. Puja Jain
B. Pharm. (Batch 2013-2017)
Executive- Corporate Marketing,
SIRO Clinpharm, Mumbai
"It gives me great pleasure to say with pride that I got a chance to complete the initial 3 years of under graduation and post-graduation from SPTM, Shirpur Campus. The years spent there were splendid and have helped me to grow better professionally & personally. The campus provided us the best facilities and resources under one roof - erudite faculty, professional teachers, state-of-art infrastructure, well stocked library, good labs with the latest pharmaceutical equipments, sports area, gym and pool facilities…everything to harness our young and curious minds.
Our relationship with the faculties there were very cordial and they always gave me opportunities and pushed me to excel in my area of interests, be it academic or extra-curricular. I will be forever grateful to that campus and it's people for making the transition from the comfort of my home to out there in the real world that much more easier!"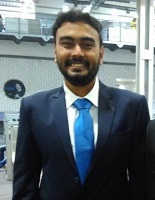 Mr. Sayantan Ray
B. Pharm. + MBA (Batch 2011-2016)
Neilsen Healthcare Innovation,
Mumbai
Shirpur Campus of SPTM, NMIMS offered me an amazing opportunity to pursue my degree without the hustle and bustle of a city, while having all the required infrastructure. The extra time afforded by the campus life allowed me to conduct research and get published, and also attend various national and International Conferences and helped me in building a network and learn beyond the curriculum. The three years I spent there were probably the most efficient years of my life and allowed me to grow immensely.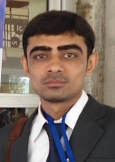 Mr. Pradeep Suva
M. Pharm (Quality Assurance), Batch (2011 – 2013)
As a Student it's a privilege for me and also it's really an honour for me to be a part SPTM Family. Journey at SPTM for 2 Years was enriched with full of opportunities like stars shinning in the sky. It has provided me an indeed platform for developing my personality and also enriched me as an individual with lots of confidence and happiness. I really achieved many things and also learnt how to achieve my final goal of being a good human being. Friends, without a doubt, whenever you speak about SPTM, NMIMS Deemed to be University the one thing that comes into the mind is its Infrastructure. Infrastructure is splendid, vast and fully facilitated with all essential amenities (both optional and mandatory). Teaching facilities are very good and always to the mark and SPTM provides a student friendly atmosphere to the fresher's. It's incredible and provides you all the facilities, you can say a university-town. Even the convocation ceremony is so grand that you will feel that you are in a 'King's era'.
I feel happy to be a part of SPTM, NMIMS 'A land of education'. Go for it…. Life goes on at SPTM and you should enjoy every bit of it. . I wish I could write more but nevertheless I wish SPTM best of luck and I am thankful to SPTM, NMIMS Shirpur.