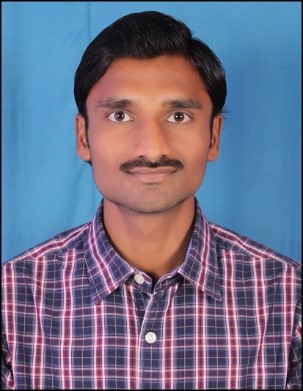 Mr. Madhav Shelke
Lecturer
M. Pharm

Areas Of Specialization
Quality Assurance

Experience details
1.2 years

Interest Areas
Quality Assurance and Quality Control of Pharmaceuticals. 

Analytical Method Development and Validation of Active Pharmaceutical Ingredients (APIs)

Stability Indicating Method Development. 
Regulatory Affairs
Research & Publications
Publications – 02 (International- 02), Presentations- 01 (International- 01)

Awards
• Received fellowship by AICTE during M. Pharm

• Received merit based scholarship from S. R. T. M. University Nanded.

Conferences/Workshops/Seminars attended:(5 including National and International)
• International Conference on Artificial Intelligence in Health Care, held at SPTM, SVKM's NMIMS, Shirpur Campus.

• One day National level seminar on "Current Regulatory Scenario & Challenges for Food & Pharmaceutical Industry" held at Latur.

• 66th Indian Pharmaceutical Congress held at Hitex Hyderabad.

• 2nd International Ethnopharmacology Conference, & Presented Poster, held at Nagpur.

• Seminar on Nuclear Energy for National Development Organized By Bhabha Atomic Research Center, Mumbai.

Recent Publications:
Madhav Shelke, S. S. Pekamwar. Stability indicating HPTLC method development and validation for estimation of ambroxol hydrochloride and levocetrizine dihydrochloride in combine syrup dosage form. Int. Res. J. Pharm. 2016; 7(1):16-23 
S. S. Pekamwar, T. M. Kalyankar, Madhav Shelke. Simultaneous estimation of levocetrizine dihydrochloride and ambroxol hydrochloride in syrup dosage form by using UV spectrophotometeric method. Int. Res. J. Pharm. 2015; 6(8):562-566
Official email id.
Madhav.shelke@nmims.edu

Office Phone No.
+91-02563-286545, (Ext:114)