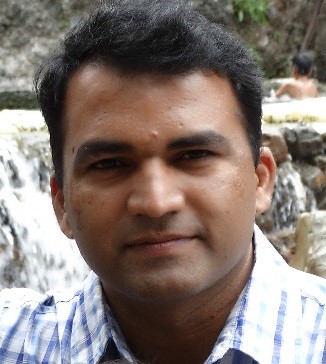 Dr. Santosh Yele
Assistant Professor
M. Pharm.

Areas Of Specialization
Pharmacognosy and Phytochemistry

Interest Areas
Pharmacognosy, Herbal drug formulation, Ethno pharmacology

Research & Publications
Publications – 11,
Copyrights – 02,
Presentations – 03

Conferences / Workshops / Seminars attended: 
- Nine conferences are attended including national and international

Professional Memberships:
Americal Society of Pharmacology and Experimental Therapeutics (ASPET), USA
European Federation of Biotechnology
Association of Pharmaceutical Teachers of India (APTI)
Italo-Latin American Society of Ethnomedicine (SILAE)
Executive Editor for Journal of Pharmaceutical and Bioanalytical Science
Recent Publications

1. Yele S.U, Dhumal J.S, Ghodekar S.N. Evaluation of immunomodulatory activity of Vigna mungo (L) hepper. Journal of Pharmacy and Phytotherapeutics, 2:1, 9-14, 2013.
2. Kulkarni, Y A; Gokhale, S B; Yele, S U; Surana, S J; Pharmacognostical studies and preliminary phytochemical investigations on the bark of Persea macrantha (Nees) Kosterm (Lauraceae) Indian Journal of Natural Products and Resources, 2(2), 211-217, 2011.
Official email id.
santosh.yele@nmims.edu