Protsahan 2018 report

Annual cultural fest 'PROTSAHAN-2018' is organized every year to give a chance to students to explore their extracurricular talent. The School of Pharmacy and Technology Management, Shirpur celebrated this function on 22nd and 23rd February, 2018 (two Days). All Protsahan events were planned in these two days in order to give maximum possible exposure to student's extracurricular talents. The program comprised of various segments of extra-curricular activities like fashion show, solo and group dance performances and solo and duet singing performances. This year there was a theme i.e. Social Media for Day-1 event and for Day-2 Halloween other themes were planned.

The event this year was sponsored by Union Bank of India, Mumbai; Mother Petro-Chem., Daman and Cytech Coatings Pvt. Ltd., Valsad, Gujrat. .

Glimpses of Day-I Events Protsahan-2018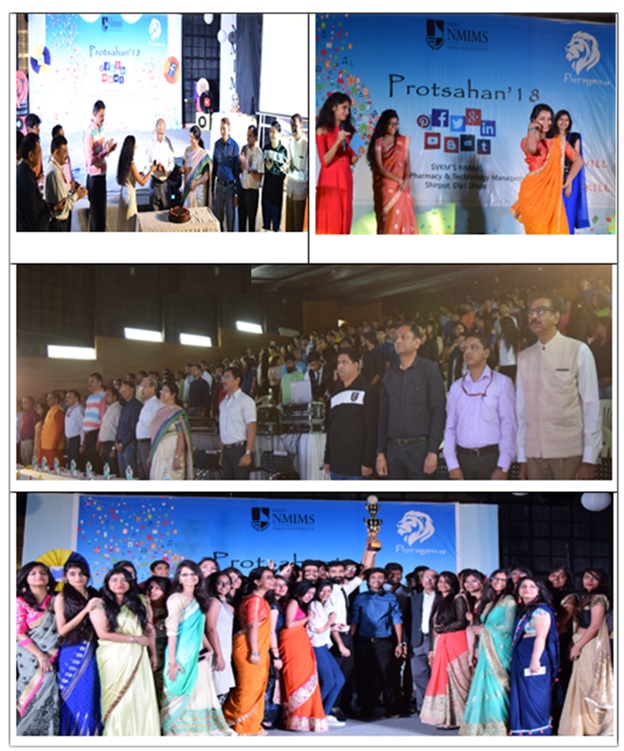 Glimpses of Day-II Events Protsahan-2018