SPTM celebrates PROTSAHAN 2019

The two-day lollapalooza PROTSAHAN-2019; brimming the premises with palpable zest and zeal; The Annual Cultural Fest of the School of Pharmacy and Technology Management- PROTSAHAN was held on 9th and 10th of March 2019.

The theme of the event was 'PLANET OF GAMES'. The cynosure to all the eyes in the campus was the brilliant art display; transforming the environment into Planet-G indeed.


The program commenced with Saraswati Pooja by the Dignitaries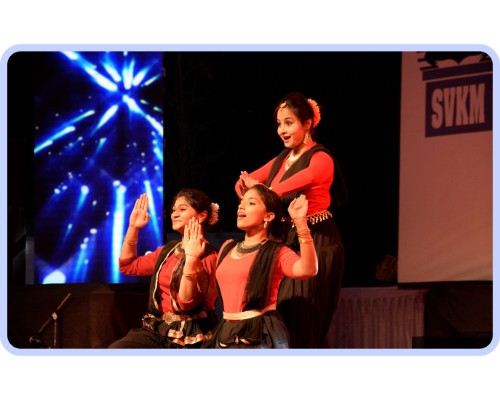 A welcome dance set the energies on the ground in right frequency. The audience was fascinated by the events like Solo Singing, Duet Singing and Duet Dancing and drama.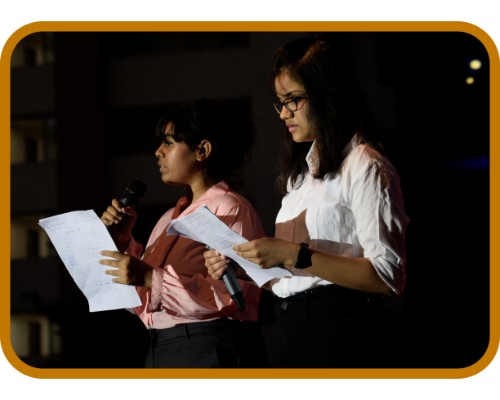 With solemn souls and heavy hearts the students rendered homage to the martyrs of Pulwama attack, a salute to the intrepid brave hearts of the nation and gave a tribute and welcome to Wing Commander Abhinandan Varthaman and presented a slam poetry on the Indian Army.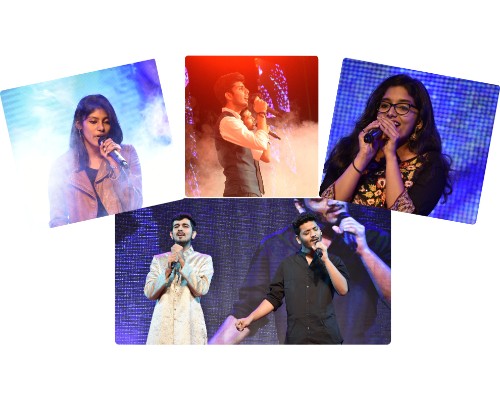 Participants bewildered the audience with mesmerizing singing and dance performances.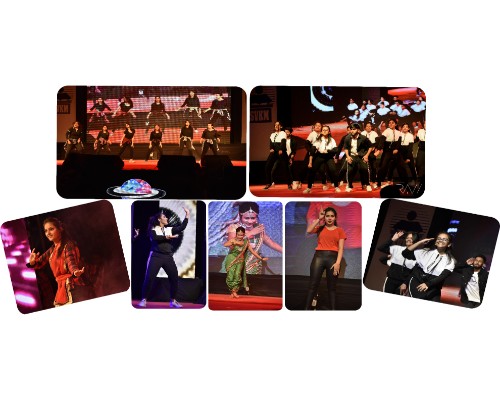 The Pharmacy Band – Hysteria won the hearts of the audience with their melodious medley.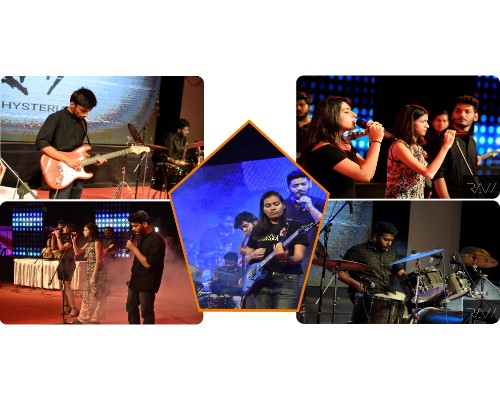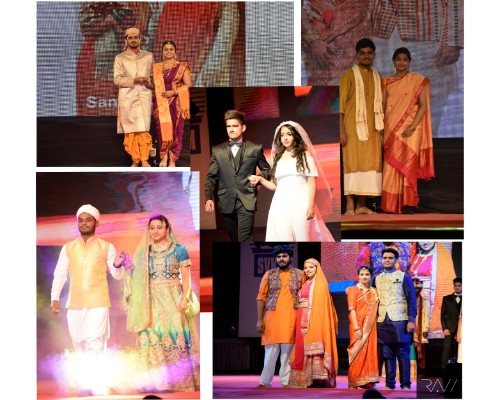 Students ostentatiously dressed for 'Always and Forever' walked the ramp with grace and elegance.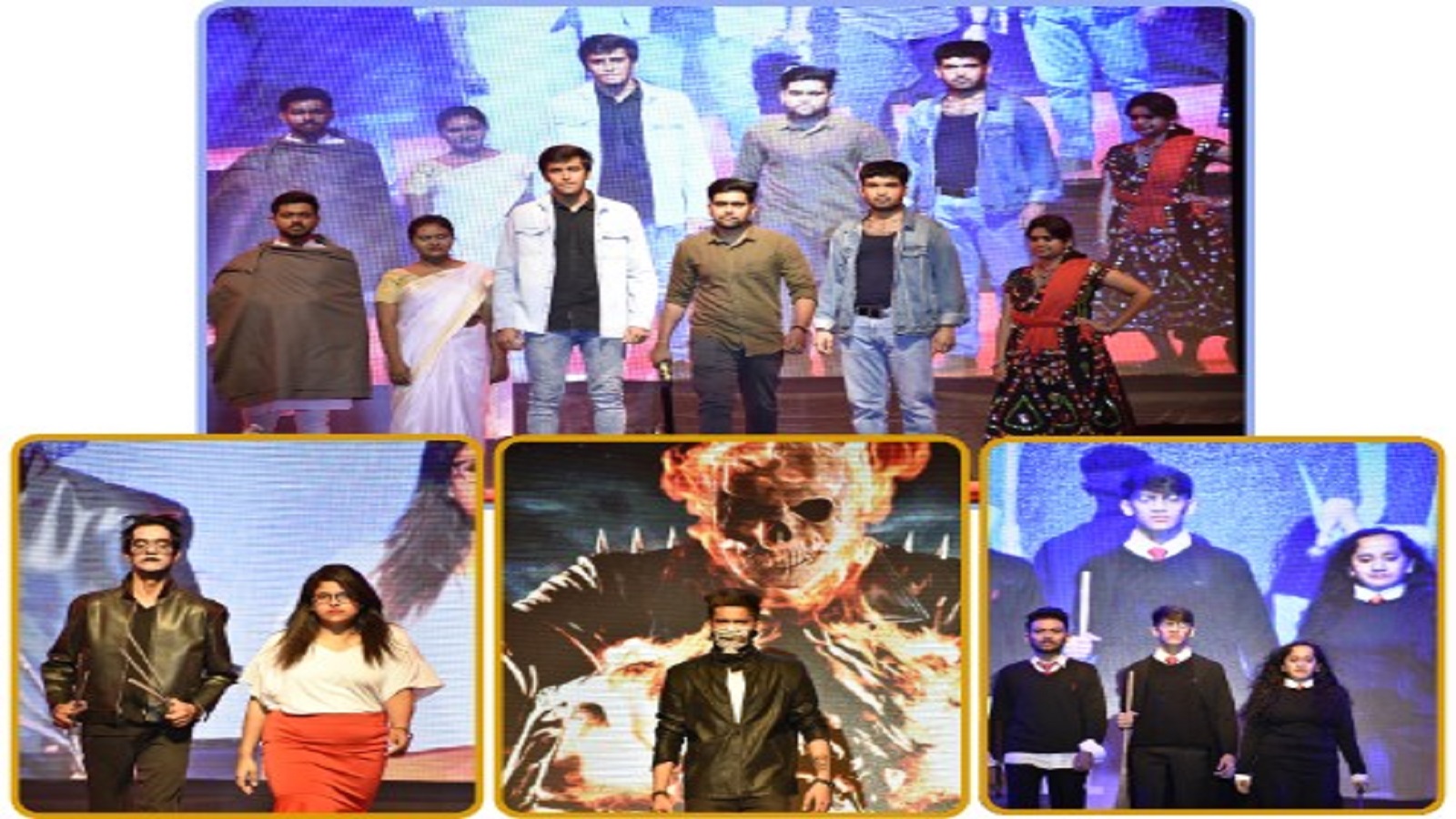 Audience depicting their love for the iconic movies cheered as students walked the ramp for 'Blockbuster' theme and gathered delightful cheers from the crowd. A bewitching and spellbound- 'Goth and Punk' ramp walk amazed even the skeletons in coffin!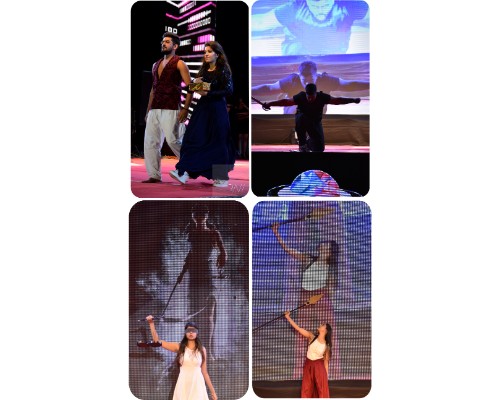 The epic 'Greek Mythology' was brought on stage by the students walking the ramp.

We cherish the efforts taken by all the student Committees and respective faculty in charge, who gave their best shot and efforts and made it a fruitful event.

With so much thrill and entertainment, we at SPTM look forward to the next year's s version of Protsahan, which will see new budding talents of our school exhibiting their talent and spirit.

The winners of various competitions are:

Solo Dance: Duet Dance:

1) Chanchal Sonawane 1) Nidhi Nair and Devika Pillai

2) Shivani Oza 2) Saloni Aggarwal and Priyanka Katariya

Dance Groups:

1) WeCrew
2) II Year Boys Group

Solo Singing: Duet Singing:

1) Devika Pillai 1) Uday Bhangle and Abhishek Shah

2) Puja Kulkarni 2) Jaydeep Patel and Sahil Khan

CORE COMMITTEE MEMBERS CULTURAL INCHARGE ASSOCIATE DEAN

1) Ms. Lakshmi Nair Dr. Smita Bonde Dr. Ashwini Deshpande

2) Ms. Divyanshi Jindal

3) Mr. Sriram Devalla

4) Mr. Vibhor Vishnoi

5) Ms. Annie Bharti

6) Ms. Jaitri Mehta

7) Mr. Rahul Sawant