STUDENTS SPEAK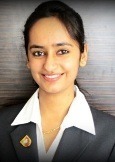 Ms. Sakshi Guleria
M. PHARM. + MBA (Pharmaceutics), 2nd Year
Batch 2012-15
If you can imagine it, you can achieve it. If you can dream it, you can become it. - WILLIAM ARTHUR WARD

I was standing in the queue of those students who wished to procure admission in a highly esteemed institution after the undergraduate studies, and as a student of scientific field who had dreams to reach the crest, this program of M. Pharm + M.B.A at NMIMS was more than mere words could explain. The best part about our college is to make the students believe that desire exists less to get oneself a degree than to just throw oneself into the brain ocean and see if one can swim. The eye catching infrastructure, industry oriented curriculum, ultra-modern facilities, 24×7 wi-fi , well equipped labs with hands on training on all sophisticated instruments and machines , Drug design lab , extra-curricular activities are all grounds of opportunities for the students.
The quality which makes this institution irreplaceable is its highly professional environment which has made me confident, bold, unique and has opened my imaginative vision. The way our college keeps the students indulged in seminars, assignments, presentations, competitions, research work, etc. we already are trained to face the professional world outside. All these qualities are being inculcated within each one of us by the highly qualified faculty who not just help us to learn but reform us to unsettle our minds, widen the horizons and inflame our intellects. Being miles away from my home, teachers along with the guidance have also nurtured me in such a way that this residential campus also seems to be second home to me. To sum up, I just want to say that coming to SPTM, NMIMS Shirpur, has really changed my life. There is always something new out there but I hope that something this new where I feel reborn never fades away from my heart.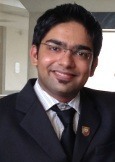 Mr. Pritesh Patel
M.PHARM (Quality Assurance) +M.B.A, 2nd Year
Batch 2012-15
The difference between a successful person and others is not a lack of strength, not a lack of knowledge, but rather a lack in will. - WVINC LOMBARDI JR.

The moment when I was about to complete my undergraduate, my mind was filled with different thoughts for pursuing Masters. I was high at my aim and the very first name that came to my mind was Narsee Munjee Institute of Management & Technology. From the very beginning I was very much influenced by the institution. Not because of its big name but due to its highly qualified Faculty and Infrastructure.
I was more inclined for Technical and Management studies and NMiMS has rightly moulded my dreams into reality and provided me the correct direction which is helping me to achieve my ambition.
NMiMS for me is a "Home away Home". The institution is well facilitated with hostel facilities, 24×7 WiFi facility, TV room and gymnasium for recreation along with outdoor and indoor game facilities. Pure attention is also taken for the good health of students and for which Sickbay is made available in Hostel 24×7. Also every festival is celebrated with utmost joy and enthusiasm. The campus library has online access to books and E-journals. Not only paper versions, but also electronic versions and online products. Additionally the outstanding facility provided by the institution is its own Black Board. It is a communication server where students can interact with faculty online. Study materials are also provided on this black board which are easily downloadable by the students for reference.
The students are also enlightened by guest lecturers at regular interval of time, to guide the active minds of students. Personality Development is also an important issue which is also been taught by highly qualified faculty. In a nutshell, SPTM has groomed my qualities, has widened my vision to face outer world and has changed my life. As it is said that "Dream big, Think big, Plan big & Achieve big" is rightly justified.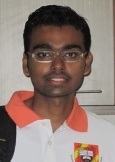 Mr. Maneesh Ramanadham
M. PHARM. + MBA (Pharmaceutics), 1st Year
Batch 2013-16
I have joined this institution for pursuing M. Pharm. + MBA course, the most unique course that any B. Pharm. graduate would love to do. Initially, I was circumspect about the prospects of this course but after going through the well designed syllabus, all my fears vanished.
The first time when I saw the NMIMS-Shirpur campus, I was capitulated by its beauty. The lush green campus coupled with 24*7 wi-fi connectivity and tight security gives any student the right blend of environment to study and excel. Though, I being in the hostel for the first time, that nostalgic feeling hadn't remained with me for long. The food and the care taken simulated my home environment.
Coming on to the academic part, I can say I'm quite satisfied. I can say with candour that my professors are quite friendly which makes me to approach them for any help without any hindrance. The best part here is that the teaching is all about the interaction with students which ignites interest in us. These interactions along with continuos seminars and group discussions has been improving our communication skills enormously. Besides these, the rigorous practical training is providing us the technical edge to blossom at the highest level. And I have all the confidence that me and my peers would come out with flying colours and one day we will be proud to project ourselves as the alumni of NMIMS.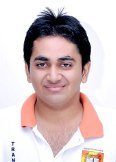 Mr. Karan Trivedi
B. PHARM. + MBA (Pharm. Tech), 4th Year
Batch 2010-15
There are two stages in a man's life. The first is the 'learning' stage and the later being the 'evolving' stage. I am being fortunate enough to have learned greater values of life during my schooling days in Xavier's and now I couldn't have been studying at a better place than NMIMS for evolving.
Initially the idea of leaving home and starting a new phase of life in a residential campus seemed to be the last thing I wanted. But now one year has passed and as a second year student, I feel I just made the right decision. Studying at SPTM, NMIMS, Shirpur campus has been a pleasant experience.
Needless to say, considering one in class laboratory facilities, 24×7 internet connectivity and the entire college experience is worth every penny. About the hostel life, after the entire day, the life in hostel with friends is just the icing on the cake. So in a nutshell, I have been graced to be a part of the best institution. Proud to be a NMIMS student…..!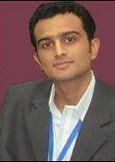 Mr. Abhishek Rathi
M.Pharm. Pharmaceutics, 2nd year
Batch 2011-12
It has been my experience that folks who have no vices have very few virtues.  -Abraham Lincoln

This quote is very true in my case; learning in NMIMS was a dream that is finally achieved after getting admission in M. Pharm. (Pharmaceutics).
Like others I was having some thoughts about the college, campus, staff etc. Believe me that whatever I was expecting earlier, that was just small part of the things that I got after coming here.
The residential campus, sounds like 24×7 imprison in the same area. But after experiencing the hostel life sometimes we feel that 24×7 is also a short span as compared to the learning experiences we get over here.
The routine of college is really uptight from morning 9 to evening 6, sometimes goes beyond that also. And all credit for this goes to our faculties to keep us busy for every fraction of second for theory lectures, practicals and seminars. "You can teach a student a lesson for a day; but if you can teach him to learn by creating curiosity, he will continue the learning process as long as he lives."  It was the curiosity and interest due which we still talk about those interesting powerpoints, novel practicals that we never heard earlier. The seminar session really helped us to improve our soft skills. 
The learning experiences that I got over here is really worth to treasure lifetime.  Thanks to everyone who're associated with this and due to these precious moments my college life become memorable.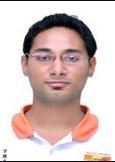 Mr. Abhishek Vaidya 
M. Pharm Quality Assurance, 2nd Year
Batch 2011-12
I, Abhishek Vaidya student of M. Pharm Quality Assurance. I have joined the institute from July 2010 with so many ideas & thoughts about PG, my future career and a great ambition in mind to be the "Best" in my field.
When my parents left me all by myself in the college premises, I was little bit nervous and confused. As I saw the campus was under construction, initially like everyone I was worried about the facilities access by institute and how I could manage to get accustom to hostel life. But when I moved around the college campus, I was satisfied with hostel accommodation and mess facility. The hostel is well furnished and is really nothing less than our own home. Atmosphere of study is maintained following certain rules and regulations. Mess is quite large and quality of food is satisfying, and having variety of food along with nice breakfast.
The gymnasium at Shirpur keeps us fit and fresh. Indoor and outdoor games usually keep us engaged in holidays. I would specially like to mention about the prompt transport and medical facility provided by the institute.  
As Students of NMIMS, we enjoy our work like presentations, seminars even with hectic schedules. Provision of Wi-Fi facility and library facility make our study work easier. The college building and the infrastructure in class rooms with LCD projectors, high tech equipped laboratories, a drug design lab and resourceful library are excellent.
Introduction of practical application of what we study and what we will have to face in the near future in a pharmaceutical industry is a remarkable and valuable knowledge taught to us in the college. The teachers are talented, well experienced and encouraging. They help us in any circumstance whenever needed. The tight schedule of our keep us busy in studies.
I look forward to be successful in my life by knowledge & training being given by the institute. And I can say very proudly that I am NMIMS student.memorable.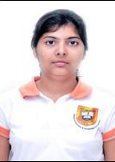 Ms. Nirupama Singh
M.Pharm. Pharmacology, 2nd Year
Batch 2011-12
I, the student of M.Pharm-Pharmacology (2010-2012). It's a matter of immense pleasure to share few of my experiences about NMIMS, Shirpur campus.
NMIMS-Shirpur campus is undoubtedly one such institute where we are blessed with one of the most qualified personals in the respective fields. Parallel with curriculum there are so many seminars, guest lectures and discussions which make students eligible to stand out accordance to trend and overcome shortcomings they have. The campus is equipped with ultra-modern facilities like Wi-Fi n all. All laboratories have state of art equipment and they are operated by well trained and educated personals. Hostel rooms are much spacious and airy having a side view of Tapi River which gives pleasant feeling .All sorts of entertainment like indoor and outdoor games facility, separate TV rooms, medical facilities are provided by institution. The sports and other cultural activities are also organized by institution which gives a platform to students for exposing their hidden talents for betterment of their personality. After spending three months in the campus having a good eye on the academic and social life of the campus I can definitely say that I am one of those few lucky people who can say they are living with their dreams.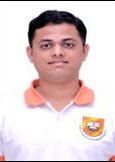 Mr. Suraj D. Patil
M.Pharm. Pharmaceutical Chemistry, 2nd Year
Batch 2011-12
Books constitute capital. A library book lasts as long as a house, for hundreds of years. It is not, then, an article of mere consumption but fairly of capital, and often in the case of professional men, setting out in life, it is their only capital.  -Thomas Jefferson

The above quote represents the meaning of professionalism and I'm making out myself to be professional from this college SPTM, and I'm proud to be a part of this Family…..
After getting my admission in the SPTM campus, I visited the college and felt very happy with the infrastructure and the facilities provided by them. The gymkhana facilities, TV rooms, and a big playground and many more… 
First day of my college…lot of nervousness……many thoughts in mind……..much confusion…….and finally the interactive session started……. got involved in the orientation class…and then got exposed to the huge SPTM campus which is not less than a hill station with a huge Tapi river flowing  aside…..
In my sense, the college provides an Industrial oriented study which helps us to excel ourselves after getting into an industry.
As per my chemistry department, the college provided us well equipped labs. The analytical instruments which are there in instrumental room are really advanced.  I never saw such lab facilities in other colleges.
Talking about faculty members, all are well experienced and highly interactive and speaking about the trimester grading system, which is entirely a new approach for assessing students, is really very nice. Food provisions and the hostel facilities are really very good.
In Simple words 'It's more than a college for me'…and I wish that this support carries long enough …..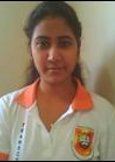 Ms. Aswini Paleri
MBA Pharm.Tech., 3rd Year
Batch 2011-12
I still remember the first day of my college when I was pondered upon by hundreds of questions  regarding  the  campus, the course subjects, faculty and the biggest  of all question that was in my mind was whether I will be able to study such a vast syllabus within a few period of time. But luckily we had such efficient and experienced professors who took pains to understand our difficulties and assisted us in every possible way they could. Here I have experienced that a lot of emphasis is put on practical knowledge and hence apart from theory lectures we also have regular practical sessions which enables us to have a wider perspective of what we have learnt in the theory lectures. Laboratories here are equipped with latest equipments which makes practicals even more interesting to perform. Moreover we also have regular guest lectures which provide us opportunity to interact with professionals working in pharmaceutical industries and therefore we get to learn a lot from them. Frequent industrial visits arranged by the college also add up to our exposure towards the Pharma world. An important aspect for a student studying away from home is the hostel and we are provided with all the facilities and requirements so that we can totally devote our time for studies. I am lucky and glad enough that I got to be to be a part of SPTM, NMIMS Deemed to be University and would cherish every moment I got to experience here in my future.  ill be the Best amongst the Pharma boom in the India.