STUDENTS SPEAK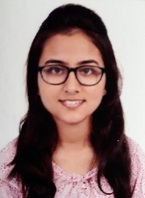 Ms. Jaitri Mehta
B. pharm. (1st year) Batch 2017-21 
SPTM, NMIMS Shirpur
An individual's actual intellectual and social stimulation begins from "THE COLLEGE" – a statement I fully agree to. NMIMS is the best platform for a student seeking knowledge, overall skill development and seamless mixture of academics and extra-curricular activities. College life is the most important part in a student's life. Here, we actually come to know about our strengths and weaknesses, and thus made ready to face the real competitive world. NMIMS Shirpur is a place full of opportunities with all well-equipped classrooms, laboratories, library containing hundreds of books and well-furnished hostel. I chose B. pharmacy at School of Pharmacy and Technology Management, NMIMS Shirpur campus and got a chance to experience high quality education under the guidance of my highly qualified mentor and faculties. Hostel life at NMIMS is very peaceful as we get full fledge facilities. The campus and its landscaping is a beautiful outcome of great architecture. We get a chance to learn numerous new things in our smart classes and highly equipped laboratories where we bring theory to practice. This institute gave me an opportunity to know my strengths and perform well in my academics. With the constant support and motivation from my faculties and my handwork I was able to score 9.24/10 in my 1st year examination. As we focus on overall development, I also worked in the 'associate core committee' for our cultural fest. I was a member of the 'hostel committee' where we were made to learn teamwork, leadership qualities, creativity and time management skills. The teaching method is very smooth at SPTM NMIMS. The faculties take immense efforts to teach the students perfectly. No question remains unanswered. We are always guided in the right direction by a team of well experienced professors. NMIMS is thus the best institute for students aspiring to get better carrier opportunities. Here, we are not only made industry ready but also gifted a bright and successful future. I feel very lucky to study at such a wonderful place and I really look forward to create a better future for myself.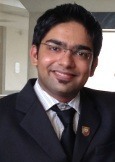 Mr. Pritesh Patel
M.PHARM (Quality Assurance) +M.B.A, 2nd Year
Batch 2012-15
The difference between a successful person and others is not a lack of strength, not a lack of knowledge, but rather a lack in will. - WVINC LOMBARDI JR.

The moment when I was about to complete my undergraduate, my mind was filled with different thoughts for pursuing Masters. I was high at my aim and the very first name that came to my mind was Narsee Munjee Institute of Management & Technology. From the very beginning I was very much influenced by the institution. Not because of its big name but due to its highly qualified Faculty and Infrastructure.
I was more inclined for Technical and Management studies and NMiMS has rightly moulded my dreams into reality and provided me the correct direction which is helping me to achieve my ambition.
NMiMS for me is a "Home away Home". The institution is well facilitated with hostel facilities, 24×7 WiFi facility, TV room and gymnasium for recreation along with outdoor and indoor game facilities. Pure attention is also taken for the good health of students and for which Sickbay is made available in Hostel 24×7. Also every festival is celebrated with utmost joy and enthusiasm. The campus library has online access to books and E-journals. Not only paper versions, but also electronic versions and online products. Additionally the outstanding facility provided by the institution is its own Black Board. It is a communication server where students can interact with faculty online. Study materials are also provided on this black board which are easily downloadable by the students for reference.
The students are also enlightened by guest lecturers at regular interval of time, to guide the active minds of students. Personality Development is also an important issue which is also been taught by highly qualified faculty. In a nutshell, SPTM has groomed my qualities, has widened my vision to face outer world and has changed my life. As it is said that "Dream big, Think big, Plan big & Achieve big" is rightly justified.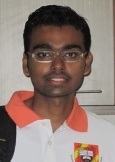 Mr. Maneesh Ramanadham
M. PHARM. + MBA (Pharmaceutics), 1st Year
Batch 2013-16
I have joined this institution for pursuing M. Pharm. + MBA course, the most unique course that any B. Pharm. graduate would love to do. Initially, I was circumspect about the prospects of this course but after going through the well designed syllabus, all my fears vanished.
The first time when I saw the NMIMS-Shirpur campus, I was capitulated by its beauty. The lush green campus coupled with 24*7 wi-fi connectivity and tight security gives any student the right blend of environment to study and excel. Though, I being in the hostel for the first time, that nostalgic feeling hadn't remained with me for long. The food and the care taken simulated my home environment.
Coming on to the academic part, I can say I'm quite satisfied. I can say with candour that my professors are quite friendly which makes me to approach them for any help without any hindrance. The best part here is that the teaching is all about the interaction with students which ignites interest in us. These interactions along with continuos seminars and group discussions has been improving our communication skills enormously. Besides these, the rigorous practical training is providing us the technical edge to blossom at the highest level. And I have all the confidence that me and my peers would come out with flying colours and one day we will be proud to project ourselves as the alumni of NMIMS.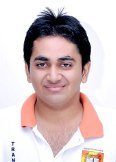 Mr. Karan Trivedi
B. PHARM. + MBA (Pharm. Tech), 4th Year
Batch 2010-15
There are two stages in a man's life. The first is the 'learning' stage and the later being the 'evolving' stage. I am being fortunate enough to have learned greater values of life during my schooling days in Xavier's and now I couldn't have been studying at a better place than NMIMS for evolving.
Initially the idea of leaving home and starting a new phase of life in a residential campus seemed to be the last thing I wanted. But now one year has passed and as a second year student, I feel I just made the right decision. Studying at SPTM, NMIMS, Shirpur campus has been a pleasant experience.
Needless to say, considering one in class laboratory facilities, 24×7 internet connectivity and the entire college experience is worth every penny. About the hostel life, after the entire day, the life in hostel with friends is just the icing on the cake. So in a nutshell, I have been graced to be a part of the best institution. Proud to be a NMIMS student…..!