Faculty Development Program

Date of Event : 11th - 15th April 2016

ISTE Approved, Faculty Development Program On the theme,
"Recent Advances in Pharmaceutical Sciences"

On 5th April 2016, the most awaited event of the campus – Inauguration of Medical stores in MPTP campus was done at the hands of Ex Pro Vice Chancellor Dr. M.N. Welling in presence of Director – MPTP, Shirpur. Associate Deans, Deputy Registrar, Administrator, faculties, staff, students, , Medical practitioner and residents of MPTP witnessed this event.

Day - 1

Today Inauguration Ceremony of Indian Society for Technical Education (ISTE), New Delhi Approved, One Week's (11th - 15th April 2016) Faculty Development Program (FDP) begins at School of Pharmacy & Technology Management, Shirpur Campus. The programme was inaugurated by Dr. R. S. Gaud, Director MPTP & NMIMS Pharmacy Institutions, Shirpur, Dr. Ashok Omray, Pharma. Consultant, Mumbai and Dr. Bala Prabhakar, Dean, Pharm Sciences, SVKM's NMIMS, Mumbai. The invited experts covered the following innovative sessions:

- Dr. Ashok Omray – "Recent Advances in Pharmaceutical Sciences – 2016"
- Dr. Bala Prabhakar – "Advances in Medical Devices"
- Dr. Sateesh B – "Preclinical Toxicity Studies"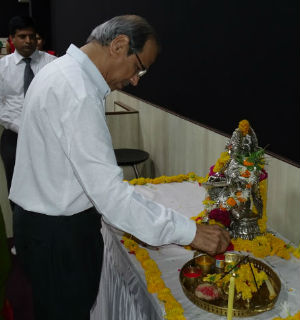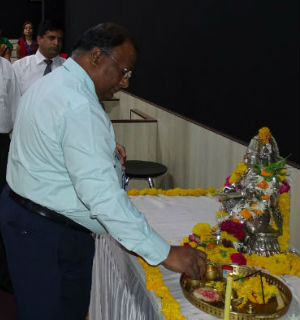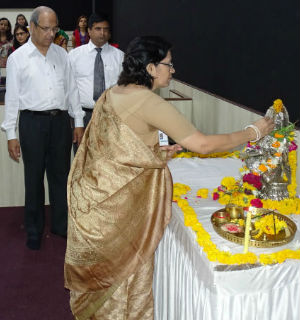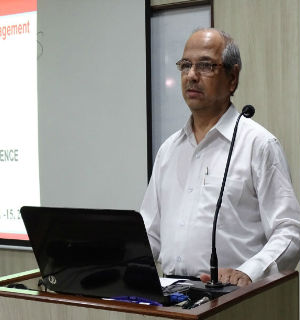 Day - 2

Morning Session

- Dr. V. Addepalli – Topic: Pharmacovigilance- Present Status and Future Perspective
- Dr. Mayur Yergiri – Topic: Community Pharmacy – An Evolving Model in European Union
- Dr. Vaibhav Dixit – Molecular Modeling

Afternoon session

Workshop

Dr. P.G. Shrotriya – Workshop – What went wrong? How do we resolve? What went wrong? Case studies.

Day – 3

Morning session

- Dr. P.G. Shrotriya – Pharmacopoeial Standards – How do we correlate with a work situation?
- Dr. Vyas Madhavrao Shingatgeri – Topic – Regulatory Safety Assessments – Methods Guidelines and Interpretations.
- Dr. S.K. Jain – Topic – Colon Drug Targeting

Afternoon session

Workshop

HPLC: Dr. S S Deshpande, Dr. C G Bonde, Dr. S B Bagade, Dr. Vaibhav Dixit
Pilot plant: Dr. Ashwini Deshpande, Mr. Swapnil Patil
Pharmaceutical Engineering: Dr. Smita Bonde
Pharmacology: Dr. Amit Page
Pharmacognosy: Dr. Payal Dande

Day – 4

Morning session

- Dr. Ashwini Deshpande– Topic – What are the Expectations of Pharma Industry From Academia
- Dr. M.N. Saraf – Topic – Reverse Pharmacology Approach in Drug Discovery
- Dr. C.G. Bonde – Topic – Molecular Diversity in Lead Drug Discovery

Afternoon session

Workshop

HPLC: Dr. Ravi Tiwari,
Molecular Modeling: Dr. Vaibhav Dixit
Pilot plant: Mr. Swapnil Patil
Pharmaceutical Engineering: Dr. Smita Bonde
Pharmacology: Dr. Amit Page
Pharmacognosy: Dr. Payal Dande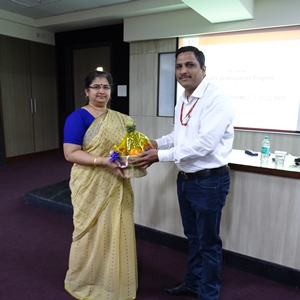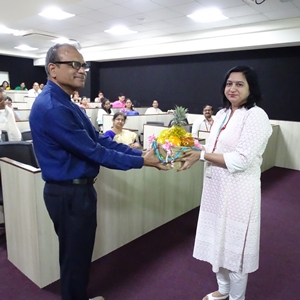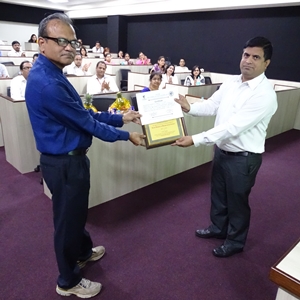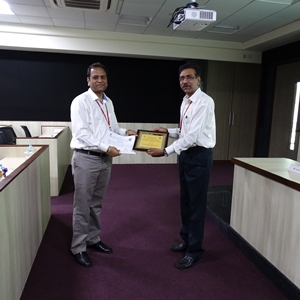 Day – 5

Morning session

- Mrs. Patel – Conducted 30 min session on stress management technique.
- Dr. Pradeep R. Vavia – Topic – Collaboration for research funding.
- Dr. Vivek Padgaonkar – Topic – Opportunities and challenges in pharmaceuticals

Afternoon session

Valedictory Function:
Feedback from participants
Dr. Shirish S. Deshpande – Summarization of whole 05 days event
Suggestions and comments from participants
Certificate & group photo distribution to all participants
Vote of thanks by - Dr. Ravi N. Tiwari